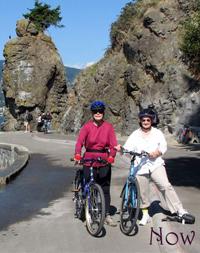 Dr. Alice Baumgart, internationally recognized as a leader in nursing, health care and academic administration, is among the members of the Class of '58. Upon graduation, Alice taught at the School from 1959 to 1962 when she departed to pursue her master's degree at McGill University. She then returned as a member of the faculty from 1964 to 1973 before leaving to obtain a doctorate in behavioural science from the University of Toronto.
Alice has held numerous prestigious positions as a nursing leader. At Queen's University, she served as Dean of the School of Nursing and was later named its Vice Principal, Human Services – the first woman to achieve such a senior position at Queens University. She also served as President of the Canadian Nurses Association (CNA) as well as the Canadian Association of University Schools of Nursing (CAUSN) and was an elected member-at-large for the International Council of Nurses. She co-authored a major nursing text, Canadian Nursing Faces the Future (1988), and has been keynote speaker at numerous international conferences. In 1990, she was recognized with the UBC Alumni Association's 75th Anniversary Award of Merit, and in 2000 received additional acknowledgment from UBC with an honorary Doctor of Laws degree.
Dr. Alice Baumgart has been a leader in excellence for nursing. Her career has resulted in a significant impact on the education and utilization of nurses, and she continues in "retirement" to support and inspire nurses throughout Canada and the United States. And Alice would be the first to attribute her remarkable success in nursing leadership to her good fortune in being a member of the remarkable UBC Class of '58.
Material provided by the BC History of Nursing Society archives
http://bcnursinghistory.ca/archives/biographical-files