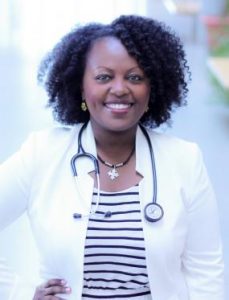 Why did you choose to pursue nursing as a career? 
A career in nursing is a lifelong commitment to serve. My path to nursing was one anchored in my passion for community capacity and development work. After speaking to nurses from a variety of specialities, I knew that a career in nursing would be one that offered diverse and rewarding opportunities. For example, opportunities to conduct research in areas that impact the health care system and access to it services or visiting new parents who are welcoming their newborn from the hospital or perhaps in hospital at the client's bedside supporting them post surgery. I knew a career in nursing would allow for me to be a life long learner and it would align with my personal values and commitment to serve my community and beyond.
Why did you decide to choose UBC for your degree? 
My first degree, in anthropology, was done at UBC too! Lets just say UBC charmed me the first time around. But honestly, UBC has given me the opportunity to connect my academic endeavours to the real world through programs such as community service learning and being a part of student leadership opportunities such as the Nursing Undergraduate Society. The faculty and staff are supportive and dedicated to developing amazing future nurses. Lastly, I knew that UBC Nursing attracts students from a variety of academic/ life experiences and as such would find a committed set of peers to learn from.
What are some of the most memorable moments from your time in the program (academic or otherwise)? 
From our very first day of program orientation, I connected to so many my extraordinary peers. Every clinical rotation brought us closer, the early 5:00 wake up calls we would give each other and the post conference congratulations for the successful foley catherizations. Preparing for lab exams and final exams, where we found out some of us really can take role-playing to the next level! Making life long friendships with these individuals has been a tremendous blessing.
What are the most valuable things you have learned? 
Every clinical rotation, allowed for me to look deeper within my self to understand different aspects of humanity – life, loss, hope, faith, pain, compassion, inequality and prejudice. I have put self-reflection at the utmost regard as I have learned that I must continually reflect on my practice and seek out ways in which to improve it. The greatest lesson was in the vulnerable moments that clients allowed me to occupy where I was able to listen and be present.
What advice would you give a student considering nursing? 
Nursing is real. As in real hard work! If you were deciding to become a nurse I would first get some volunteer or work experience in the field so that you can get a real look at what it entails. Before even looking at schools, I would advise you to understand your personal desire to become a nurse, because this knowledge and motivation is required to see you through your education and career. Do your research, talk to nurses and listen to the incredible stories they share about their challenges and rewards in nursing.
In what ways do you hope to continue to interact with the school and your fellow alumni now that you are graduating/graduated from the program? 
I have a strong belief in mentorship and with this in mind I want to seek out a mentor in the field and also become a mentor myself. I believe staying connected to the school and its alumni will allow for me to make positive commitments to the nursing field and keep up with continuing education opportunities.
How will you go on to make a difference in our world? 
I will continue to be willing to serve, whether it is by joining committees at work that bring about positive change to patient care or engaging in volunteer community service work. I want to also be at the decision-making tables wherever possible to be an advocate for my community. I want to challenge myself to be informed and engaged in my field so that I can provide the best care possible. I want to be committed to the education of future nurses and be a mentor for the younger generation. Lastly, I want to be able to make someone smile daily!
Photo and text provided by the Rising Stars Applied Science 2016 interviews