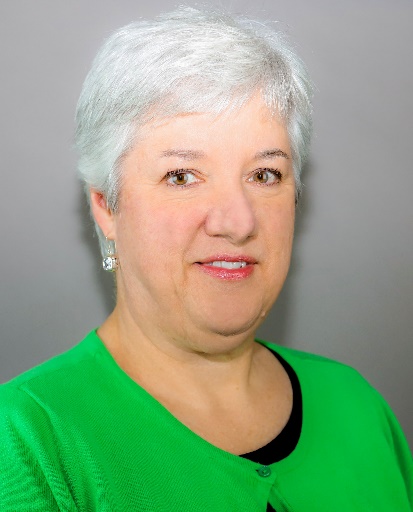 Dr. Sheila Marchant-Short began her nursing career in 1980 when she graduated from Seneca College with a Diploma in Nursing. She accepted her first nursing position at Toronto General Hospital in general surgery and shortly began to realize that she had a love for teaching the advanced skills that were required in surgery and surgical intensive care. In order to do that formally she needed a degree. So in 1983 she embarked on her first degree at the University of Western Ontario and took on a part-time teaching position at Fanshawe College in London, Ontario to add to her education some practical experience in teaching principles.
After completing her BScN in 1986 she moved with her new husband to live in Northern Newfoundland. She began working with Grenfell Regional Health Services as an Emergency Room Nurse and later as a Nursing Supervisor for the Hospital in St. Anthony and the Nursing Stations on the Southern Labrador Coast. The next adventure was off to St. John's, where Sheila went back to teaching at St. Clare's Mercy Hospital School of Nursing, where she remained until her family relocated to Boston in 1991 for her husband to advance his education.
While in Boston, she took a position at Boston Children's Hospital and then after 2 years returned to Corner Brook, Newfoundland where she found her way to Public Health Nursing. Sheila began to consider the idea of a Master's degree. In 1998, Sheila and her family moved to Vancouver Island, British Columbia, at which point Sheila decided to pursue studies for an MSN at UBC. Her experience of the Master's program at UBC, which began with commuting back and forth from Vancouver Island to Vancouver one day a week, was wonderful. "It was like an adventure, a cruise and an opportunity to reflect on the course work and relax at the same time," she says. "I had fun doing it." The faculty and staff were fantastic. "As if I was supposed to have the ultimate great experience, Dr. Kelli Stajduhar who was doing her PhD at UBC at the time and Dr. Sally Thorne, Director and course instructor, came along and opened up a whole new world for me. What a combination." Sheila described feeling so lucky. Kelli was living on Vancouver Island as well, and so in no time Sheila was collaborating with Kelli – participating in a research project into IV drug use and being mentored by Kelli for her thesis work.
She completed her MSN in 2004, following the completion of her thesis entitled "The experience of parents who choose not to immunize." Sheila continued in Public Health in the area of Disease Control and Immunization Programs. She worked at the Epidemiology and Disease Control Centre in Victoria and then with the provincial government. She moved with her family to North Bay, Ontario and then to St. John's, NL where she continued in management in Public Health. While in North Bay she coauthored a chapter in the 2nd Edition of Community Health Nursing: A Canadian Perspective and then revised the same chapter for the 3rd Edition while she was in St. John's. In 2014 she moved to PEI and continued in Public Health. She was appointed to the federal government's National Advisory Committee on Immunization (NACI) – a national advisory committee of experts in the fields of pediatrics, infectious diseases, immunology, medical microbiology, internal medicine and public health that provides the Public Health Agency of Canada with ongoing and timely medical, scientific and public health advice – in 2015.
Sheila continued her interest in learning and research, which led her to begin her PhD at Memorial University in Newfoundland (Medicine – Community Health), and completed it in 2017. Her dissertation examined the experience of health care providers involved in adverse events in health care, specifically the health care culture that defines the experience. Another move, this time to PEI, saw her continuing her work in Public Health.
Recently Sheila was appointed as the Executive Director of the Association of Registered Nurses of PEI and then when the Association moved into a College under the Regulated Health Professions Act, her position was reappointed as the Chief Executive Officer and Registrar –  a position which she holds today. She continues to participate with nursing leaders provincially and nationally always keeping in her vision her respect for the profession of nursing and her belief in the unique caring that nursing provides.
Dr. Sheila Marchant-Short continues to look back on her time and experience at the UBC School of Nursing with respect, admiration and fond memories.