(November 9, 1941 – September 10, 2022)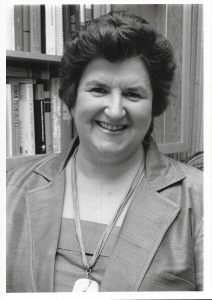 Louise could be described as a citizen of the world who embraced new experiences and adventures throughout her entire academic and personal life. Her interest and curiosity about different cultures extended across the globe and enriched her life as well as her practice of nursing. Her strongly held beliefs about the importance of primary health care, especially health promotion and the prevention of illness and disability influenced her entire career.
Sadly, Louise's life came to a close in North Vancouver on September 10, 2022, after a very short illness. She accepted her inoperable diagnosis with courage and dignity and was disarmingly open in discussing it with her family and close friends.
Louise was born in Montreal, Quebec on November 9, 1941, and received her nursing diploma from St. Mary's School of Nursing in Montreal. When Louise began her nursing program, she was primarily a Francophone in an English-speaking hospital. With courage and determination she mastered English thereby giving rise to her ongoing love of, and facility in, languages. At home in both French and English, she graduated in 1966 from the University of Ottawa with a BScN and completed her MEd degree at the Université de Montréal in 1980.
The breadth of her involvement in nursing prior to arriving at UBC is remarkable. From Stratford, Ontario to Kingston, Jamaica followed by working in several locations in Quebec, she held numerous positions. Among these were acute care nurse, delivery room nurse, lecturer and clinical instructor in a variety of hospital care units, course planner and curriculum developer, nursing supervisor and administrator, community health nurse and a CLSC (Local Community Service Center) health coordinator involving several health disciplines and citizen groups. Her excitement for nursing research was enhanced when she was part of McGill University's School of Nursing's 3-year demonstration research project on a nursing-staffed centre which focused on the extended role of the nurse and innovative strategies for health promotion in the community.
In 1980, Louise left Ottawa and settled in North Vancouver with her family: husband Trevor, sons Jean-François and Pierre-Yves. Later, the family expanded to include her two daughters-in-law and 3 grandchildren. Of paramount importance to Louise was the well-being of her nuclear and extended family; she was always there for them by providing support, wise counsel and love. She made frequent trips back to Quebec and to Jamaica, Trevor's family home.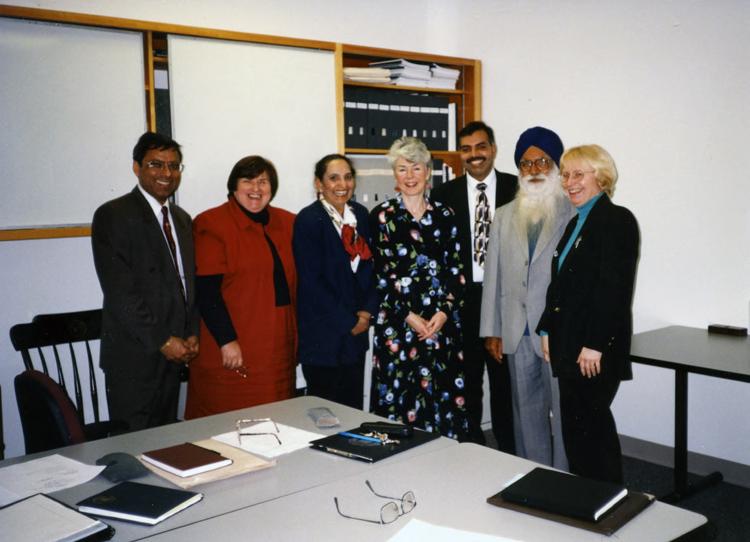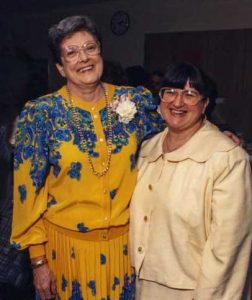 Louise joined the UBC School of Nursing in 1980 as Instructor, was promoted to Senior Instructor and held an appointment as Faculty Associate in the UBC Institute of Health Promotion Research. She retired in June 2001 as a Senior Instructor Emerita.
During her tenure in the School, her passion for health promotion, public health nursing and the furthering of primary health care, as differentiated from primary care, continued. She believed strongly that our health care system needs to focus on people's whole health needs, versus a system that is solely disease/ illness-focused. She taught primarily in the community health nursing courses, both as a lecturer and supervisor of students' work with individuals, families and groups in the community. Louise played an instrumental role in the development, completion and publishing of a seminal study on the integration of primary health care in the curricula of Canadian university schools of nursing. Subsequently, the RNABC used this research to study primary health care in BC schools of nursing. Her interest in the promotion of the health of young children and adolescents saw her named as a representative of the BC Council of the Family. Her early work included crisis intervention strategies for adolescents and the prevention of spinal cord injuries.
A lifelong learner fascinated by different cultures, a teacher and an expert at diplomacy, Louise accepted assignments by the World Health Organization and the United Nations Development Programme (UNDP) to initiate a nursing project in Cambodia and Laos, and the development and evaluation of a post-basic public health nursing course in Tonga.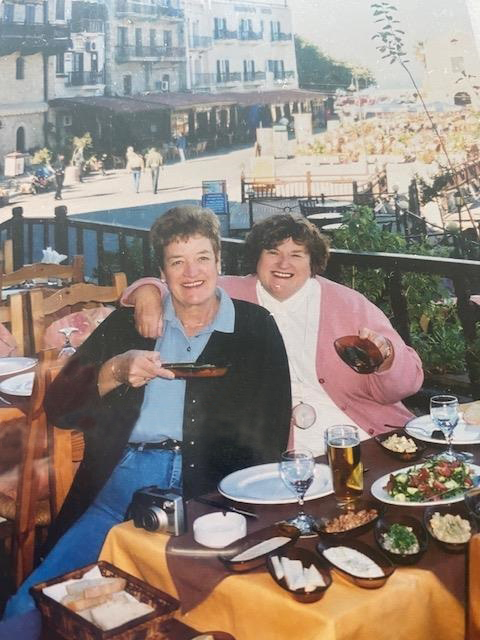 It was always inspiring and rewarding to teach alongside Louise as she was a broad, creative thinker who gained unquestionable respect for her knowledge and wisdom about the contributions of nursing to local and global health care. Her enthusiasm and excitement showed when she discovered possible community health learning experiences for students or more effective ways to teach. She played a major role in developing and implementing on-campus and distance-education courses for RNs completing their BSN. As colleagues, we were privileged to enjoy her wonderful sense of humour, her infectious laugh and that glorious smile. As one colleague noted: Louise "was a gracious colleague who exuded warmth. Her smile lit up a room!"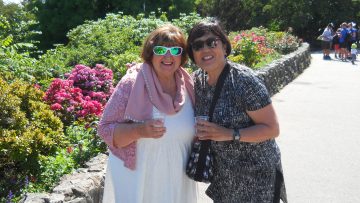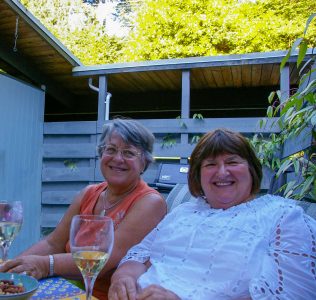 Louise's retirement years were exceptionally productive and happy. First and foremost, she was the quintessential grandmother. Her three bright shining grandchildren made her later years fulfilling and joyful. She cooked for them, knitted exquisite outfits for them, took them on travel adventures and showed keen interest in all of their activities. She was immensely proud of them, as she was of her sons Jean-François and Pierre-Yves.
Her travels continued to the far corners of the globe. She was intrepid. France, Viet Nam, China, the Caribbean, Argentina, the Mediterranean, the Baltic, and the rivers of Southeast Asia, the Nile, Danube and the Douro – they all captured her interest. Her eclectic trips ranged from spending the better part of a cold winter in a stone hut high in the mountains of Cyprus to cruising on luxurious ocean liners. At the request of Trevor, she found herself on a cruise ship headed to the South Pacific Islands to take in an eclipse! For several winters, with a friend and former colleague, she travelled to San Miguel de Allende, Mexico and engaged in immersion studies in Spanish, emerging as a proficient Spanish speaker. In the Palm Springs desert, she became a tennis fan, simply because it was a passion of her travelling companion. As a lifelong learner and researcher, she prepared assiduously for these journeys and kept detailed, beautifully written diaries of her adventures.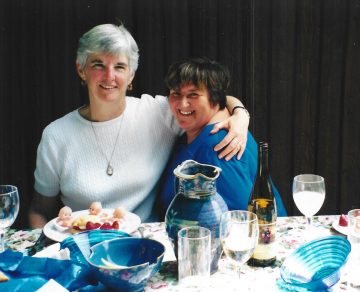 Louise was drawn to the arts and to music, enjoying architecture and visits to art galleries, attending operas as well as early and classical music concerts. She sang in a francophone choir. She had a wonderful sense of colour and a flair for fashion, delighting us with her beautiful outfits whether it be for a more formal UBC occasion or for walks along the sea wall at Ambleside. She was at home in the kitchen preparing culinary specialties from Asia, the Caribbean, Quebec and the rest of Canada. And her tales of taking off in the truck and camper with her husband and family members to bring home moose meat or fresh sockeye definitely caught our attention.
Louise's close friends were blessed by her love, her compassion, her loyalty, and by her encouragement and support for them in difficult times. She went beyond offering just comforting words; she took concrete action to help a friend in distress. Her too-soon passing has left us greatly saddened yet also so grateful for knowing such a vibrant, fun, intelligent, caring and no-nonsense colleague and friend. She leaves us with a wealth of fond memories.
Her words to one of her sons as she was close to the end of her life epitomize Louise:
"La vie est belle, prends bien avantage".
Thank you, dear Louise.