Janet Gormick, RN, BSc, MSN, Assistant Professor Emerita, who died on April 27, 2006, was a dedicated member of the School of Nursing faculty for 26 years. She played an active role in the development of the UBC Model for Nursing, worked on curriculum building and theory development, and supported clinical practice in psychiatry as well as community and family health.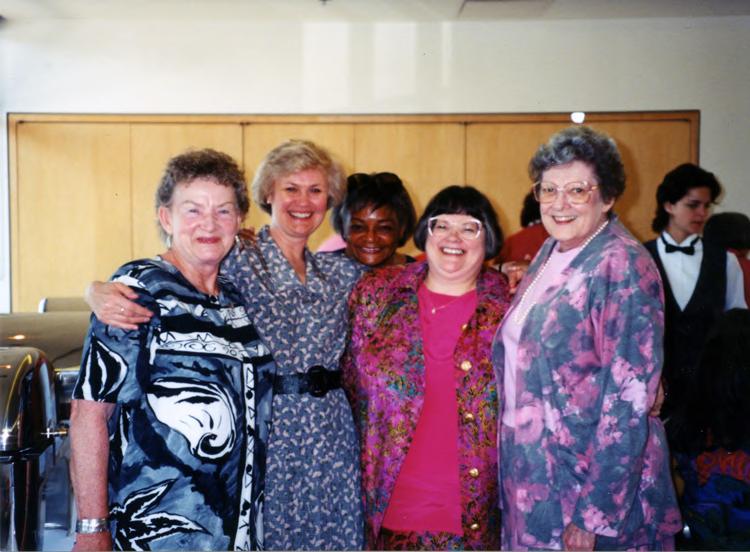 "Janet was one of my teachers in the post-RN program," says Kathy O'Flynn-Magee, BSN '98, MSN '02, Associate Professor of Teaching Emeritus. Kathy thinks the feedback Janet gave her on her final conceptual paper was foundational to her belief in herself, and her subsequent professional career. "She implied through her comments that I had the potential to move forward to graduate work." Kathy remembers that message each year at convocation when she wears the academic gown Janet passed down to her.
Another faculty member who worked with Janet, Dr. Mary Regester, noted that "Janet was involved in the history of nursing in order to appreciate the context in which nursing developed and grew toward uncovering and increasing its theoretical base. She understood that nursing is essentially the backbone of the health care system and was desirous of inculcating this knowledge and value in the students she taught." Mary remembered how Janet's sense of humour enlivened her interactions with her students and colleagues.
Helen Shore, also an emeritus at the time of Janet's passing, added that students looked up to Janet's wisdom and fund of knowledge, and that Janet thoroughly enjoyed her work with students. "When it came time to talk about her will, Janet thought about her own days as a student," Helen recalled. "She received a number of awards and scholarships and reflected on how much they meant to her, saying, "If it hadn't been for awards, I never could have gone to school." I think she wanted to leave a similar legacy to students." According to Helen, the ideal recipients will not only love learning, but will want to contribute in some way to developing nursing knowledge and practice.
The inaugural recipients of The Janet Gormick Memorial Scholarships, one each year for an undergraduate and a graduate student, were Sonia Orenchuk and Lyle Grant, respectively.
Sonia said the award would motivate her academically and inspire her to cultivate her nursing skills and philosophy (along with relieving the anxiety associated with increasing costs of education). "I felt extremely honoured and privileged to be the recipient of this award. I was told a little about Janet Gormick and realize she was an exceptional person. Not only was her friendship dear to faculty members, but she was also very dedicated to and involved in the School."
"Receiving this kind of scholarship helps to boost a sense of re-commitment to my academic work," said Lyle Grant, BSN '04, MSN '07, a doctoral student whose particular passion during his studies was finding ways in which nursing contributes to improving the health trajectories of persons with severe mental illness. On receipt of this award, Lyle said, "I look forward to my research making valuable contributions to health promotion and health services provision to a variety of disenfranchised or vulnerable populations."