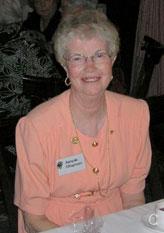 Jacquie Chapman, one of Canada's most noted nurse researchers, achieved her success through doctoral studies on the care of premature babies (and their subsequent development to age seven). This research entailed an astonishing 7200 home visits. She was influential in research that led to care improvements in neonatal nurseries, including the importance of premature babies having opportunities for bonding with their parents and the effects of auditory stimulation on their development.
After obtaining her BSN from UBC in 1958, Jacquie worked on a surgical ward at VGH, advancing to the position of head nurse. She later moved on to head nursing roles in ICU at Royal Columbian Hospital and an instructor position at UBC – she taught at UBC from September, 1962 until September, 1965 – and later at several American universities.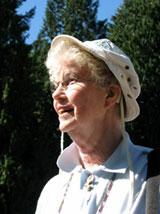 Jacquie earned her MSN from Case Western Reserve University in Cleveland in 1967 and her PhD in Nursing from New York University in 1975. She then went on to the University of Toronto, where she was promoted to the rank of Full Professor. She was the first nurse in Canada to be awarded the prestigious National Health Research Scholar Award, a position she held for the maximum allowable six years. She was then approved for a National Scientist Award but federal funding was available for only two individuals that year.
During her career, Jacquie garnered many honours, including being named an American Nurses Foundation Scholar and being invited to be a Founding Fellow of the Nightingale Society. She felt particularly honoured to have been a student of and to work with American nursing theorist Martha E. Rogers and to have helped establish the goals for the Martha E. Rogers Research Center for the Study of Nursing Science at New York University.