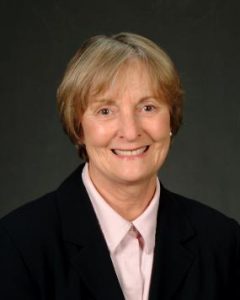 Sally Butling grew up in Nelson BC, a small town on the West Arm of Kootenay Lake known for its stunning natural beauty and its ability to attract "dreamers and dissidents." Sally was the second child in a family of four daughters. Both her parents were professionals. Her mother founded the Physiotherapy Department at the Nelson Hospital; her father, an architect by profession, eventually became City Assessor and Building Inspector. The children enjoyed music and dance lessons, school sports along with camping, fishing, boating, and hiking. Despite its charms, Nelson held little appeal for 18 year-old Sally who wanted to see the world. As well, her mother insisted she get a profession. But there was no money to spare. The family was still recovering from financial ruin when they lost everything in a house fire. Her challenge: how to get out of town, get a profession, and explore the world, without any money. Nursing seemed the best option.
Sally's career as a registered nurse began in Vancouver at St. Paul's Hospital where she graduated in 1958 with a citation of High Honorable Mention. For the next 50 years, she practiced as a clinician, public health nurse, educator, administrator, policy consultant and global health practitioner in settings across Canada, in Africa, Europe and Asia.
Initially she continued her pragmatic approach, choosing nursing jobs as a means to expand both her personal and professional life. She took a job in Montreal (to practice French), Calgary (for the skiing), and Nelson (to spend a summer at home and save money for an upcoming backpacking trip to Europe). In the process, she gained experience in a wide range of clinical settings including general surgery, general medicine, post anesthetic recovery, general pediatrics and pediatric neurosurgery. Notably, she was a member of the post operative recovery team caring for the first open heart surgery patients at St. Paul's Hospital.
After her marriage in 1965 to Bruce MacLean she shifted focus again, this time to public health nursing, in part because its working hours would be a better fit with family life but mainly because it offered new challenges and an expanded scope of practice. During her first pregnancy, she completed a diploma in public health nursing at the University of British Columbia (UBC). Two weeks later she gave birth to their first son (Lachlan, May 1968). Their second son, Angus, was born a year later (August 1969). During that time she held various positions as a public health nurse in Courtenay and Abbotsford BC (1965 – 1968), a clinic nurse in Cumberland (1969-71), and an occupational health nurse for Health Canada where she was involved in establishing the first on-site health service facility for postal workers at the Vancouver Post Office (1972-73).
In 1974, with her family settled in Vancouver and her children at school, she returned to UBC, this time for a BSN (1975). That led to a job as a Lecturer at the UBC School of Nursing (1975-78) and the British Columbia Institute of Technology (BCIT), (1979-81). Meanwhile she began graduate school at UBC, receiving an MSN in 1981.
At this point Sally's interest turned to nursing policy. To this end, she joined the Registered Nurses Association of BC (now the College of Registered Nurses of BC) as an Education Consultant (1982-87), Director of Corporate Services (1987-92) and Director of Member Development (1992-2000). In all of these positions, her focus was always on improving existing systems of professional self-regulation and developing new ones as conditions changed. Notable developments included establishing the first distance nursing refresher program, the first list of basic competencies for entry to practice, decentralization of nursing practice support services, and development of an innovative student representative program.
In the late 1980's several personal events had a significant influence, not only on her personal life but also on her professional journey. Within a period of three years, her marriage ended, both sons left for university in Eastern Canada, and her mother died. During and following this intense period of loss and personal change, she began to explore opportunities and challenges that had previously been limited by family responsibilities and the need to remain in Vancouver. The first opportunity came in 1994 when she was seconded from her position at RNABC to fill the position of International Affairs Manager at the Canadian Nurses Association (CNA) for a one year term. Her specific assignment was to review a CIDA funded program that supported partnerships with national nursing associations—mainly in post-conflict countries–to strengthen their role in supporting nurses and advocating for a voice in the development of national nursing and health policy.
During this term, she not only completed a comprehensive review of all project partnerships, but also coordinated ongoing projects with partner national nursing associations in Benin, Chile, Nepal, and Uganda. She recruited local consultants to monitor and evaluate projects and travelled to Nicaragua and Uganda to establish partnership projects with their respective national nursing associations. She also established contact with South African nursing leaders to help develop a new governance structure for nursing in that post-apartheid country.
Sally returned to her job at RNABC in 1995 whilst continuing her involvement as a volunteer with the CNA International Development Program. This ultimately led to a transition in 2000 from full-time employment at RNABC to a fascinating array of consultant positions in Canada, Europe and Asia. In Canada, the Government of Saskatchewan and the Saskatchewan Association of Registered Nurses commissioned her to evaluate existing nursing assistant, diploma RN and registered psychiatric nursing programs (1991 & 1993). Other contracts included strategic planning with the Aboriginal Nurses Association of Canada (2004), and assisting the Victorian Order of Nurses to re-establish services in BC (2005 – 2006). Globally, she travelled to Ethiopia in 1997 as a volunteer on behalf of the Canadian Nurses Association to carry out a feasibility study on the viability of a partnership between CNA and the Ethiopian Nurses Association. In 2000 she developed and implemented a strategic planning workshop with the Pakistan Nurses Association and the Pakistan Nursing Council, with support from McMaster University in Canada and the Aga Khan University in Pakistan. Other short termconsultancies during this period included strategic planning with the Rwanda Ministry of Health and the Rwanda National Nursing Association, a feasibility study in Kosovo for the Canadian Public Health Association, and later as the nursing consultant to a CIDA – funded Primary Health Care Policy project in Bosnia-Herzegovina and Serbia (2007 – 2009). The focus of her work in all instances was on strengthening nursing and midwifery services in support of achieving national health goals. A major component was that of building democratic professional nursing organizations with the capacity to give voice to nursing interests and concerns.
As a follow up to the Kosovo feasibility study, and with funding initially from the Canadian Public Health Association (CPHA) and subsequently from the European Agency for Reconstruction (EAR), Sally held the position of Senior Nursing Advisor in the United Nations Mission in Kosovo (UNMIK) Ministry of Health (2000-2002). In this capacity, she worked with local nurses and government policy makers to establish a chief nurse position in the Ministry of Health, and with the national nursing association to establish a system of registration for nurses. A significant achievement during this period was developing a plan and obtaining funding for a university- based baccalaureate education program for nurses and midwives, in partnership with Glasgow Caledonia University. Sally was a guest at the first graduation of students from this program in 2005. Sally was an honored guest at the first graduation ceremony in 2005.
In 2003 Sally was recognized for her career achievements with an RNABC Award of Excellence.
In between all of these positions and consultancies, Sally was highly involved in community and professional activities. Locally, she was active in organizations such as the Vancouver Chapter of the RNABC. She sat on Boards of Directors for the Lower Mainland Association for Rehabilitation of Young Adults (which established and operated halfway houses for young adults returning to the community after hospitalization for mental illness), and the Everywoman's Health Centre (which developed the first free standing abortion clinic in Vancouver). She played leading roles in the Vancouver International Nursing Network, the Canadian Nurses Association International Advisory Committee and Global Health Nursing Reference Group, the UBC School of Nursing International Advisory Committee, the RNABC's Global Health Interest Group, and the Canadian Association for International Nursing. And of course has continued to be active in the community through such activities as the Vancouver YWCA Inner Circle, and volunteering at the 2010 winter Olympics.
Sally did not really set out to have a career in international nursing and health policy, but her strong interest in global affairs and her enthusiasm for new challenges made her unusual career path the perfect base upon which to eventually enact the senior leadership roles she took on. As Sally says, "If there's such a thing as a eureka moment, it came when I took the position of International Affairs Manager at the Canadian Nurses Association. Although I didn't know it at the time, it turned out to be a launching pad for a universe of new challenges that I embarked on in 2000 when I left my job at RNABC and began my career as a consultant in nursing and health policy." At every stage in her career, she was excited by new challenges and new possibilities, and when opportunity called, she leapt into action. "If there is a theme to be found in all this, I believe it is one of advocacy – giving voice to issues that resonated with me at the time."
Our profession locally, nationally and globally has benefitted from the distinctive contributions that Sally MacLean's career has exemplified. A community builder, a passionate social justice activist, a dedicated colleague, and a nurse who says yes when the wider world needs her talents, Sally's career is an inspiration to all who have had the privilege to know her.
Written by Sally Thorne, with assistance from notes made by Sally MacLean
Vancouver, October 2017