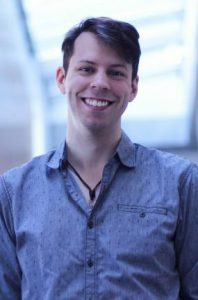 Why did you choose to pursue nursing as a career? 
Ever since grade 9, health care, and particularly Medicine, had this tug on me. I loved the idea of a position where I could autonomously assist an entire community face-to-face, and with the scientific repertoire and job security to boot! I continued down this pathway well into my first baccalaureate at UBC. However, it was when I finished nearly all of my prerequisites and networked with others on similar paths that I began having a change of heart towards my dream job. Perhaps medicine wasn't a dream job for someone who valued the people interaction well above extensive pharmacological and pathophysiological training. Around this time, friends in nursing from back home began planting the seed of an alternate career choice where people skills are the focal point. From there, I began learning of the many options in nursing built upon my appreciation of patient care and the health sciences. One position that became a huge interest for me was the nurse practitioner (NP) – an evolving health care role with a nursing background that helps address the rural physician shortage. I was soon sold on becoming a registered nurse (RN) and a year after completing my first degree I was accepted into UBC Nursing's Accelerated BSN Program.
What are some of the most memorable moments from your time in the program (academic or otherwise)? 
Looking back, there are certainly a few humble memories from nursing school. Many of them are from the first term, and I can see just how much my classmates and I have developed. It was then that I provided my very first patient Head-to-Toe – a nursing assessment with vitals and all aspects of a patient's status "from head to toe." It is not uncommon for a registered nurse to perform four of these assessments within the first hour of their shift; however, it took me an hour to perform just one, and I forgot multiple components along the way. I think back and realize how outgoing the patient had been to have endured that process with me. Other patients will always be remembered as well, be it for their perseverance, their awkward encounters with yours truly (especially to that poor women in postpartum during my first week in maternity… sorry!) and their advice.
Of course, I can't forget the awesome events that happened with our class throughout the program as well. Our Nursing Undergraduate Society (NUS) Social Coordinators planned a boat cruise last fall that hosted 350 students and was a total blast. Our hosted orientation for the incoming 2017 nursing class was also a ton of fun. Credit goes towards bowling, volleyball and a classmate's wicked last hangout up near Deep Cove. I don't doubt our upcoming grad party will be one to add to the list as well.
What are the most valuable things you have learned? 
There are many runners up here! The 1200 hours of clinical practice and 20 courses in the Program emphasize important aspects of nursing, such as pathophysiology, medical and surgical skills, pharmacology, relational practice and evidence-based practice to name a few. By far the most important thing I learned in the program though, was how to maintain a work-life balance. During our first placements where I began morning shifts on weekends at Royal Columbian Hospital, I felt like I was already burning out. I had trouble sleeping, I was easily exhausted, I binge ate, was always stressed, I stopped playing hockey or seeing friends outside of school… the list goes on. As you progress through nursing school you absolutely develop an ability to practice and study simultaneously without passing out on stretchers (as often), but it still takes diligence on your part to maintain a healthy lifestyle. I ended up developing a passion for cooking by accident because it's an easy thing to concentrate on after work and it forces me to eat dinner rather than pig on rice cakes and beer. I also have my friends to rely on to keep me out of the house, and occasionally hit the ice or go swimming to try and stay active. Now that I'm with the big kids and certified as an RN, I intend to use these habits to ensure burnout never gets between me and my career.
What advice would you give a student considering nursing? 
If you speculate on potential negatives of this career, I would imagine its inherent grossness comes first. Gritty tasks like wound care, bathing, suctioning and collecting samples – though a minor component of nursing – can be enough to turn people away from the career outright. This is a shame, because I am confident anybody is capable of handling these tasks with ease when patient care becomes their responsibility. These patients are ordinary people in unfortunate circumstance who rely on you to maintain a reasonable quality of life while in your care – that instinctively takes precedence over how unsightly the task at hand is. At the beginning of the program, a fellow classmate confirmed this so eloquently during a post-conference session where he claimed he "just washed a senior woman without even thinking about it;" this was only weeks into nursing school. Don't let the overinflated negatives of nursing discourage you from an incredible career. Besides, the stories are always fun to share with your colleagues afterwards.
Another piece of advice goes to the prospective Murses out there. I confidently believe the nursing field maintains its high female to male ratio because of residual stereotypes. Imagine how many men would be nurses if we were instead titled as Registered Care Providers, for instance. Don't let history and statistics drive you away from a meaningful and rewarding career; I have rarely felt disadvantaged because of my gender. I understand jumping into it without insight is a tad impractical, so consider shadowing a male nurse, checking out some online discussions or researching the various fields of nursing before closing the door on a career far too overlooked by men. In the UBC program, I am graduating alongside 20 male nurses who would certainly agree.
What are your goals for the future – immediate or long term? 
Right now, it's time to get myself a job here in the Lower Mainland! Throughout the program I found myself embracing the surgical nurse's role – that is, not an operating room nurse, but one who helps patients prepare for and recover from surgeries on a ward. This field is rife with things I've taken a liking to, like wound care, sterile skills and treatment variety, so I would like to begin my career on a local surgical floor. As for other roles in the future, I'm not quite sure where I will end up. Though I do intend to eventually apply for UBC's Master of Nursing-Nurse Practitioner (MN-NP) program so I can serve the Kootenays as a Nurse Practitioner, it'll be years before I can confidently expand my scope of practice into this larger, more autonomous role. Between now and then lie many pathways I may end up slipping onto. Perhaps I'll find myself in an emergency or high acuity setting, where I can really test my potential in an intensive environment. I also plan on keeping up volunteering. I'm currently serving a mentorship role with the UBC NUS, but would love the opportunity to apply my skills to volunteering roles as well. Only time will tell which opportunities await.
How will you go on to make a difference in our world? 
We'll start with one person at a time! Nurses, like many health care professionals, make the most substantial differences for those in their most vulnerable states. One could argue that each shift where you motivate a demoralized patient or improve their status can be a worldly difference already. I entered nursing for this aspect of health care, and after two years feel with each thank you that I am making a meaningful contribution to their recovery. That being said, I feel my largest contributions will come with the nurse practitioner role in the years ahead. If I can already feel this rewarded by providing care for four patients and their families each shift, how impactful will providing care for an entire community be? I'm looking forward to finding out first hand.
Photo and text provided by the Rising Stars Applied Science 2016 interviews