Mary Regester arrived in Vancouver in 1977 to take up a teaching position at the UBC School of Nursing. Hailing from Brooklyn, New York, she was a public health nurse with a graduate degree in epidemiology, and a proud member of Mensa International. She was tenured as a Senior Instructor in 1982, was conferred the title of Senior Instructor Emerita upon her retirement in 1997, and died in Vancouver in 2010.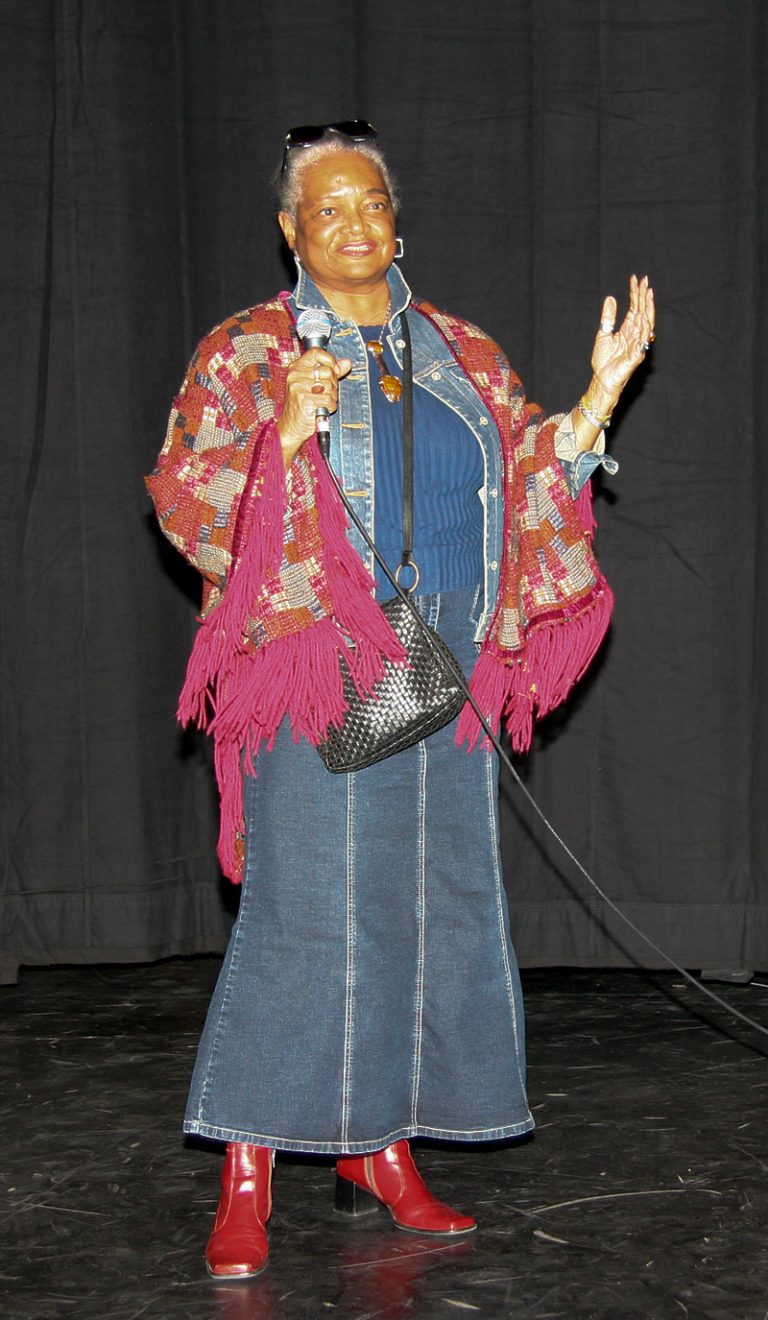 Organization of faculty for teaching in those early years was by teaching team, and Mary was a member of the Fourth Year Team, providing public health, leadership, and professional issues courses to nurses in their final year prior to graduation. A photo from ~1980 shows Mary with her team. A colleague from that era fondly recalls, "Those of us whose offices were within earshot of Mary's got frequent lessons on epidemiology as she counselled one student after another. Not known for her quiet voice, especially when a student "just didn't get it", we listened to her epidemiological pronouncements, complete with Brooklyn accent as they wafted sonorously down the hall."
Over the course of over two decades on faculty in the School of Nursing, Mary was an enthusiastic champion of new educational modalities and approaches to making high-quality education accessible to those who were eager to learn. Nursing Today (the School of Nursing newsletter) of January 1983, describes the exciting developments within the BSN Outreach program, including an innovative distance delivery model for supporting registered nurses across Canada to upgrade to their baccalaureate degree. Program director Olive Simpson reported that Mary Regester and Janet Ericksen were working hard with Dorothy Kergin and Mary Richmond of the University of Victoria School of Nursing to prepare a joint course on Professional Issues in Nursing (NURS 405). The April 1985 edition of that same newsletter confirms further developments within that groundbreaking program. Working closely with a team of colleagues such as Ada Butler, JoAnn Perry and Kirsten Hyde, both Mary and Janet remained highly active in Outreach work. By that time, they had developed a second level Professional Issues course (NURS 305) and were tutors in its inaugural delivery that summer. Mary was among those specially noted as having devoted a great deal of time to this initiative being "innovative and creative in pioneering courses."
Mary was known for her wonderful sense of humour and her capacity to take command of a situation. One of only two Black or Brown visible minority members of the tenure track nursing faculty during her time, she pushed the School in its thinking about diversity. One colleague recalled an infamous Faculty Caucus "dress code" debate in which she challenged colleagues to define what colour spectrum they had in mind with the requirement that "flesh coloured" undergarments be worn under a nurse's white uniform. Another colleague remembers her ever-present capacity to create an occasion. "Mary was a great entertainer and one of her favourite festivities was the Vancouver annual Celebration of Lights. We all gathered on her balcony to watch the dizzying display of fireworks and listen to all the booms and bangs. Mary, never one to be outdone, put on her own display of pyrotechnics during one of those evenings — smoke billowed from the oven, the smoke detector screamed, and the charred remains of what probably had been marvellous buns were all that remained. She didn't skip a beat; we all sat down to enjoy a gourmet dinner complete with her wonderful, distinctive laughter."
While Mary retired from her faculty position in 1997, she certainly was not retiring from life. Later that same year, she completed a doctoral program she had been taking by external degree at Union Institute in Cincinnati, submitting a dissertation entitled "An Adolescent Peer Teaching Project Combining Two Research Methods: Heuristics and Participatory Action." Her excitement for this project is captured in the dissertation abstract, which reads:
Since this project was to be "by and for" adolescents, I felt I could best develop and preserve the integrity of the obligatory partnerships by employing a second research method, heuristics, as well. Douglas & Moustakas (1985) define heuristics as a passionate and personal involvement in problem-solving, an effort to know some aspect of life through the internal pathways of the self. The process involves the full participation of the primary investigator with members of the community who become "co-researchers." The co-researchers and the principle investigator work together on and with the research question. The heuristic question was, "What is your experience of acquiring knowledge that you want to have?" Themes were identified and applied to developing context and materials for use in answering the participatory action research question. "Can adolescent peer teaching using art and creativity effect positive change in risk-taking behaviors?" The adolescent co-researchers scripted and acted in vignettes depicting the adolescent experience, they wrote and performed the music and developed a video and written materials for use in peer teaching. They used these to teach other adolescents in the community. Their purpose was to foster learning about HIV/AIDS prevention and the reduction of risk-taking behaviors. This approach permitted free and open discussion of matters that concern youth. The sense of ownership became so powerful that the principal investigator became, "The lady who helped us."
Following graduation from that program, she proudly joined the annual faculty procession at UBC Nursing convocation ceremonies wearing her new light and dark blue velvet Union Institute academic regalia.
Another remarkable activity during her retirement years was her "miniatures." A write-up in the Vancouver Sun from September 2006 reported that she had "visited the Brooklyn Museum many times as a child and was thrilled with their crafted miniature room boxes. Her hobby started with large dollhouses before lack of space in her apartment made her turn to a smaller scale." The article went on to say that she had started with such scenes as a pool hall, a general store, a piano scene, and the Duchess of Windsor before moving on to a scene depicting a Vancouver General Hospital nursing scene from 1919. "She loves the 1/12-scale detailing that goes into each item, including bacon and eggs in a frying pan, a grand piano, pool table, lamps and stained glass. She lovingly makes clothes, models and furniture. Other items are traded over eBay and at the West Coast Doll House & Miniature Show. She has built some 30 scenes. Several, such as a kitchen and dining room, are set in her childhood home in Brooklyn." The article concluded by reporting that Mary was working on a First Nations longhouse "that could take up to a year to complete."
According to nurse historian Sheila Rankin Zerr, "Mary Register was a highly skilled miniaturist. Her award-winning creations depicted her life experiences and culture. Her detailed miniature reproductions displayed her incredible talent for perfection of detail." One of Mary's dioramas depicting a historic nursing scene was on display at the School of Nursing for a period of time, and photos may have survived from that period. If any can be tracked down, we would love to add them to this site. Certainly, the School of Nursing would love to be able to document what happened to the creations of its most widely acclaimed miniaturist!
Finally, another major contribution Mary made to the wider community was through her involvement in the National Congress of Black Women Foundation. This group, founded in BC in 1992 as "a registered charity that promotes and facilitates activities and model programs which foster advancement, recognition, health, and education of black women and their families" continues to serve residents of the lower mainland today https://ncbwf.org/history/. At the time of her death, according to the NCBWF published Timeline, Mary was President of that organization. From what we know through available records, she played a key role in a marvelous event held in Vancouver in 2009. To acknowledge February as Black History Month, Canada Post issued commemorative stamps featuring two black pioneering figures, Abraham Doras Shadd (1801-1882) and Rosemary Brown (1930-2003), describing them as "Afro-Canadians Who Shaped History." Shadd was the first black person to hold political office in Canada when he was elected to the Council of Ralegh, Ontario, in 1859. He also assumed a major role in the Underground Railway as a "station master" and "conductor," directing slaves escaping from the southern U.S. through a secret route to Canada—and to freedom. Rosemary Brown was the first Black woman to be elected to public office and the first woman to run for the leadership of a Canadian federal political party. She was a participant in founding the Vancouver Status of Women Council and the Canadian Women's Foundation, and served as the Chief Commissioner of the Ontario Human Rights Commission from 1993 to 1996. She sat on the Canadian Security Intelligence Review Committee and was also a member of the Judicial Council of British Columbia. BC Premier Gordon Campbell described both Rosemary and Abraham as "role models who truly made a difference and their legacies will live on in those who have followed." In the photo record of that event, Mary appears (on the left) along with family members of those honorees.
Dr. Mary Regester, Senior Instructor Emerita of the School, died in Vancouver on June 16th, 2010. As her obituary attested, she was "a genuine character in nursing education and contributed a distinctive and forward-thinking perspective to the School during her 21 years on faculty and in retirement." She was seen as a "champion of epidemiological approaches to understanding trends in the health of populations and informing public health strategies." Those who were fortunate enough to know her as a teacher, a colleague or a friend have wonderful memories of her intelligence, her strongly held opinions, her talent for a wide range of arts, crafts and experiences, her tenacity, and her irrepressible laugh. Mary remained close to her School of Nursing colleagues throughout her life. She truly lived life with joy and abandon, and was a remarkable nurse, scholar, and friend.
February 2021 | Vancouver
Sally Thorne