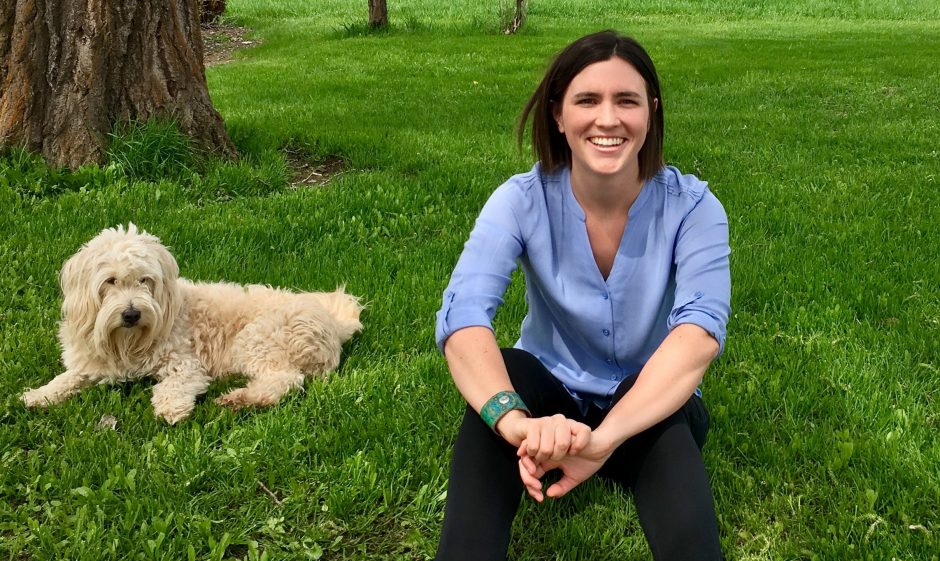 "It can be intimidating making that transition from a student to professional, but being in a supportive environment can make a huge difference to the ongoing learning experience."
Why did you choose nursing?
I originally attended UBC for an undergraduate degree in integrated sciences, and often fluctuated between my desire to pursue an analytical career such as engineering, versus one where I could be more involved in people's lives. Between school years, I worked for four seasons as a wildfire fighter with the province of British Columbia, and it was actually through that job that I began to consider nursing. As a wildfire fighter, working conditions are often adverse and with long working hours it can be mentally and physically exhausting. Despite the difficult nature of the work, I loved it. Because of that, I realized that I needed to pursue a career in an environment that was team oriented, kept me busy, and wouldn't cease to offer new challenges. Nursing offers unlimited opportunities for career variability and flexibility and has met my desire to apply scientific principles. Every client is different, so unique situations are experienced every time making no day the same.
What have you learned in nursing that is most valuable? 

I recently completed the nursing program in, and am thankful to have found an area of nursing that I enjoy. I spent my last semester of UBC Nursing with Interior Health in their Home and Community Care Program and was fortunate to be hired following graduation. Working in the community offers a unique nursing perspective — one that shifts from the acute illness model of care that is seen more in the hospital. The diversity among clients and care environments has brought on a multitude of challenges as well as rewards. It has been rewarding for me as it fosters partnership between the patient and the health care professional while focusing on education and the promotion of care self-management. Being a new graduate, I have learned that organization is key, as well as knowing where and who to go to when you need help. It can be intimidating making that transition from a student to professional, but being in a supportive environment can make a huge difference to the ongoing learning experience. 

How are you applying the skills you learned through your studies at UBC? 

The UBC Nursing program puts a significant emphasis on communication skills and reflective practice, which I believe to be two areas that are fundamental to providing informed and quality care.
I was lucky to work with faculty and peers on the CRAB Project (Cognitive Rehearsal to Address Bullying in Nursing Education) during my time at UBC, and found that this experience has helped me to develop those aspects of my practice in ways that I didn't expect. As the project was aimed at developing an undergraduate workshop, the foundational concepts of cognitive rehearsal and conflict management were hugely beneficial to learn about and apply to my own experiences as I navigated the transition into a new professional environment. 

How do you feel an undergraduate degree in nursing has benefitted you compared to a different field of study? 

It has opened up a huge amount of opportunities that I would never have thought about had I not entered into this program. Nursing really has something for everyone, and it's a matter of finding a good fit for your goals. Community nursing provides a level of autonomy and independence that I was looking for in any career path I chose, while also providing rewarding and ever interesting experiences, interactions and relationships. 

What are your plans for the future? 

Right now, I'm focused on becoming more comfortable with calling myself a nurse, and developing my community nursing practice. Long term, I'd like to get some experience working in rural communities with the hope of coming back to school down the road to do the Nurse Practitioner program. However, given how many different options available for nurses, I wouldn't be surprised if I ended up doing something that I didn't even know was a possibility.